The Council of Young Scientists
---
The Council of Young Scientists (CYS) is an association of young scientists who are full-time employees of the University, created to protect the rights and interests of young scientists on research, support of science-intensive ideas, innovation and knowledge exchange, comprehensive support of research and invention of young scientists, providing a systematic approach in the training of scientific and pedagogical staff of the highest qualification, preservation and development of the scientific potential of BSMU.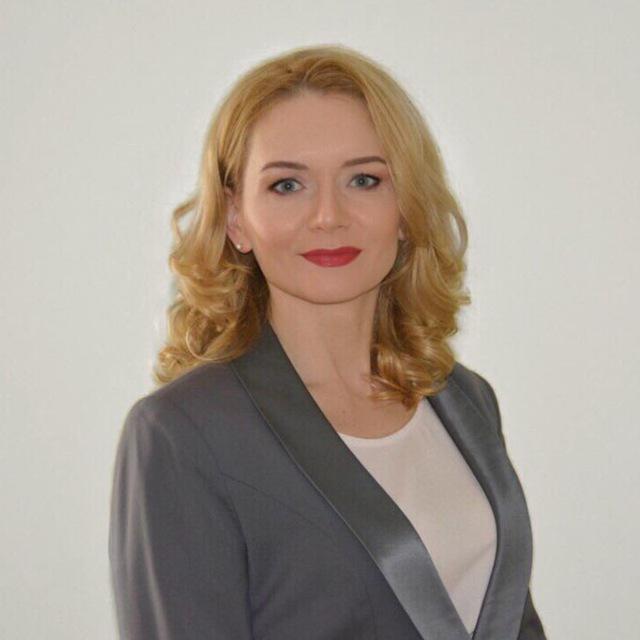 Olena Tiulienieva
---
 In 2001, graduated from Bukovinian state medical academy. In 2001-2002 completed the internship in pathological anatomy at Shupyk National Medical Academy of Postgraduate Education and at Chernivtsi Pathological bureau. From 2002 to 2010 worked as an assistant at Department of Pathological anatomy and Forensic medicine of Bukovinian state medical university. Since 2010 has been working as an associated professor at Department of Pathomorphology of Bukovinian state medical university. Since 2003 is a member of regional affiliate of Association of pathologists of Ukraine.
In 2008 has successfully presented her dissertation at specialized dissertation councils at Danylo Halytsky Lviv National Medical University on the topic: "Pathomorphological diagnosis of chronic placental insufficiency in extrachoric placenta" and got a scientific degree Candidate of Medical Sciences, specialty 14.03.02 – Pathological anatomy. In 2011 was awarded an academic title- associated professor of Department of Pathomorphology and Forensic medicine of Bukovinian state medical university.
Field of scientific researches: pathology of human reproduction.
---
Members of CYS
---
Hovornian Anastasiia Vasylivna - Deputy Head of CYS

Department of Propaedeutics of Internal Medicine

Antofiichuk Tetiana Mykolaivna

Department of Internal Medicine, Clinical Pharmacology and Occupational Diseases

Harazdiuk Marta Slavivna

Department of Forensic Medicine and Medical Law

Herasymiuk Iryna Hryhorivna

Department of Nervous Diseases, Psychiatry and Medical Psychology

Hovornian Serhii Leonidovych

Department of Oncology and Radiology

Hrynkevych Liudmyla Heorhiivna

Department of Stomatology of Childhood

Hryniuk Olha Yevhenivna

Department of Internal Medicine, Clinical Pharmacology and Occupational Diseases

Dobrianskyi Vitalii Vasylovych

Department of Anesthesiology and Reanimatology

Drachuk Vira Mykhailivna

Department of Pharmacology

Drozda Ivanna Ivanivna

Department of Therapeutic Stomatology

Ezhned Mariia Akhmedivna

Department of Pharmaceutical Botany and Pharmacognosy

Yosypenko Vladyslav Romanovych

Department of Medical Biology and Genetics

Ivanitskyi Anton Volodymyrovych

Department of Surgery №2

Kotelban Anastasiia Vasylivna

Department of Stomatology of Childhood

Myslytska Hanna Oleksandrivna

Department of Pediatrics and Children's Infectious Diseases

Popova Iryna Serhiivna

Department of Histology, Cytology and Embryology

Randiuk Roman Yuriiovych

Department of Pediatric Surgery and Otolaryngology

Rovinskyi Oleksandr Oleksandrovych

Department of Pharmacy

Romaniuk Doinitsa Hryhorivna

Department of Stomatology of Childhood

Roshchuk Oleksandra Ihorivna

Department of Orthopedic Stomatology

Semyaniv Ihor Oleksandrovych

Department of Phthisiology and Pulmonology

Smetaniuk Oleksii Vasylovych

Department of Medical Biology and Genetics

Khlunovska Liudmyla Yuriivna

Department of Pediatrics and Medical Genetics

Chaikovska Nataliia Mykhailivna

Department of Foreign Languages
---
---